New Horizons
International Construction Costs 2023
This past year has seen further disruption following the global inflationary pressures experienced in 2022. A unique combination of supply chain disruption, tight labor markets, and soaring energy costs has meant that markets continued to overheat. These challenges won't go away even with a more stable 2023, however this research will demonstrate the latest thinking on how asset optimization and investments in new assets can be delivered successfully.
Download

the report to learn more

By submitting your information, you agree to receive email marketing communications from Arcadis. You'll always have the option to unsubscribe or opt‑in to specific communications by visiting our preference center. View our Privacy Policy.
About the report
Within the report, we have provided insights and profiles of global construction markets, with advice on how to navigate the current climate of high inflation, high energy and material costs, and supply chain uncertainty.
Key highlights include:
This year Geneva is the most expensive city in which to build – find out where other cities across the world ranked
A review of the economic and environmental events of 2022, and how we can maintain progress on net zero carbon
A comparison to the great financial crisis of 2008 - what lessons can we learn about supply, demand, and opportunities?
Find out more by downloading our latest report.
Contact Us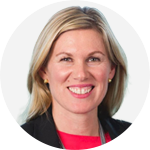 Connect with
Kathleen Abbott
Global Sales Director, Places