Let's have a conversation
Our city executives have a wealth of experience in sustainability, construction, urban planning, transportation, and industrial manufacturing. If you have any questions or want to speak to one of our Arcadis experts, please fill out the form.
Connect

with us!

Arcadis operates in over 70 countries with over 29,000 employees. To help us guide your enquiry, please fill in the fields below.

You'll always have the option to unsubscribe or opt in to specific communications by visiting our preference center.
Since the fourth Arcadis Sustainable Cities Index was published in 2018, the pressure on cities has grown exponentially and our relationship with them has changed. Our fifth iteration of the index questions how we currently understand the meaning of prosperity within cities. Prosperity is commonly identified with economic productivity, but in a post-pandemic world, it has become much more than that. To be truly prosperous, cities must be socially and environmentally sustainable, and to enable true sustainability, they must be prosperous.
The Arcadis purpose is improving quality of life. Let's talk about what this means for your city.
Contact Us
John Batten is Global Cities Director for Arcadis. He is a globally recognized thought leader and has more than three decades of experience in urban sustainability, management, and transport infrastructure. At Arcadis, John leads a global team of City Executives who are dedicated to delivering smart and sustainable urban outcomes, improving quality of life.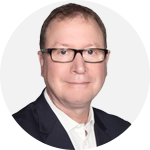 John Batten
Global Cities Director
Arcadis
Privacy Notice
Arcadis understands that being open and transparent about how we manage, use and process your data is of the utmost importance. We are committed to protecting your personal data.
We will use the personal data we collect from you for marketing purposes.
We endeavor to keep your data secure and your personal data will be retained only for as long as necessary following the purposes provided. We will then delete it safely and securely.
For more information about how Arcadis processes your personal data, please view our privacy notice. To manage your cookies, please click here.